Who is involved?
You might be wondering who has been working hard behind the scenes to launch Tough Enough To Care? Well, you're in the right place – read on to find out a bit more about us.
Stuart Bratt
Industrial Engineer
Hi I'm Stu,
I'm an Ex- RAF Armourer and currently working as an industrial engineer. Having been around predominantly male working environments my entire life, as well as playing rugby for 25years, I've seen first hand how men are not willing to talk and open up about how they are feeling. The reason i started Tough Enough To Care is to help people realise that talking about emotions doesn't make you less of a man. Let's do this together.

Mark Swain
Fishery Owner / Construction Expert
Hi I'm Mark, I'm 47 years old.
After 30 years in the construction industry, I now manage a small fishery in Worcestershire. Having worked in male dominated environments for so long, it's clear that men don't talk about their issues. For me, a difficult childhood led to depression and anxiety as a young man which in turn led to a suicide attempt. Surviving this, I opted for professional help and today I go from strength to strength. I recently joined 'Tough Enough' to help spread the word…don't suffer in silence, don't be afraid to ask for help.
Mike Atkinson
IT Business Consultant
Hi I'm Mike. When Stuart first mentioned his concept of #ToughEnoughToCare, I knew I wanted to help him to make this a reality.
I've always been interested in ways to help others. Throughout my career I have sadly witnessed a number of examples of bullying and victimisation, both in the workplace and in private settings, and often felt unable to prevent it. I have seen how these scenarios affect people and their mental health, and I believe that #ToughEnoughToCare is a great opportunity for our society to help each other.
If we can remove the stigma surrounding talking to friends, family and even colleagues about mental health issues, we aim to reduce the numbers of people who feel that suicide is their only way out of a difficult personal situation.
Victoria Bratt
Digital PMO Manager
Hey there – I'm Tori, Stu's sister.
I've been involved with Mental Health Awareness for a number of years, working with young people, vulnerable children and adults through Scouting, fostering and work. Unfortunately witnessing and having to deal with and support a number of colleagues and friends through breakdowns, suicide, anxiety, depression, etc, I enjoy helping people – and it's great to see people getting behind a campaign to get people to talk and speak up.
Together let's make #ToughEnoughToCare a stand out campaign to help people.
Dan Browning
Contracts Manager
Hi I'm Dan,
I served for 10 years as an infantry soldier in the British Army. During my time in the military and since leaving I have been affected by suicides and mental health issues from people close to me. I think it's time we all start to open up and support each other before we lose anymore friends and family.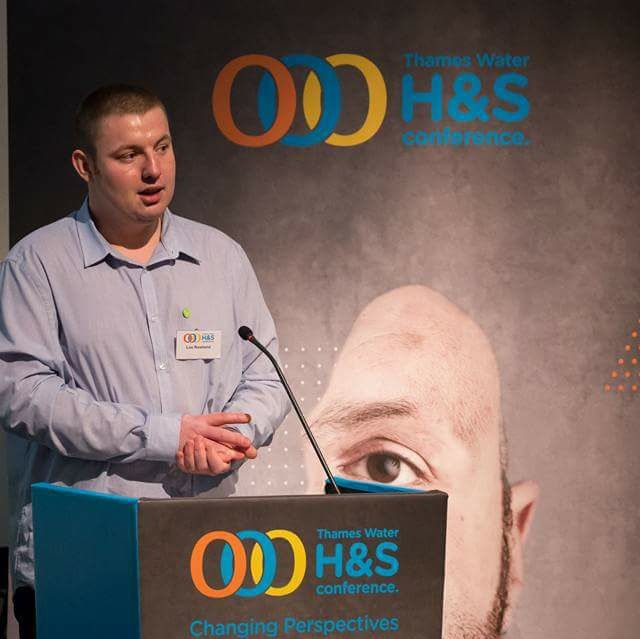 Lee Rowland
Carpenter
Hi I'm Lee.
I'm 28 and have worked in the construction industry since I was 17. Due to workplace bullying and my own low self esteem i was hiding the fact that i was suffering from depression and anxiety disorders till I was 24 and 2 attempts of suicide. This is when I got help and realised how enjoyable life can really be. I now share my experience mainly with in the construction industry. To show other how easy if is to full into the trap. But also there is light at the end off the tunnel.
When I was asked to join Stuart and the team at #ToughEnoughToCare I jumped at the chance as I could see they had the same drive and goals as me to wanting to make a difference.